Reid Lifting Porta-Gantry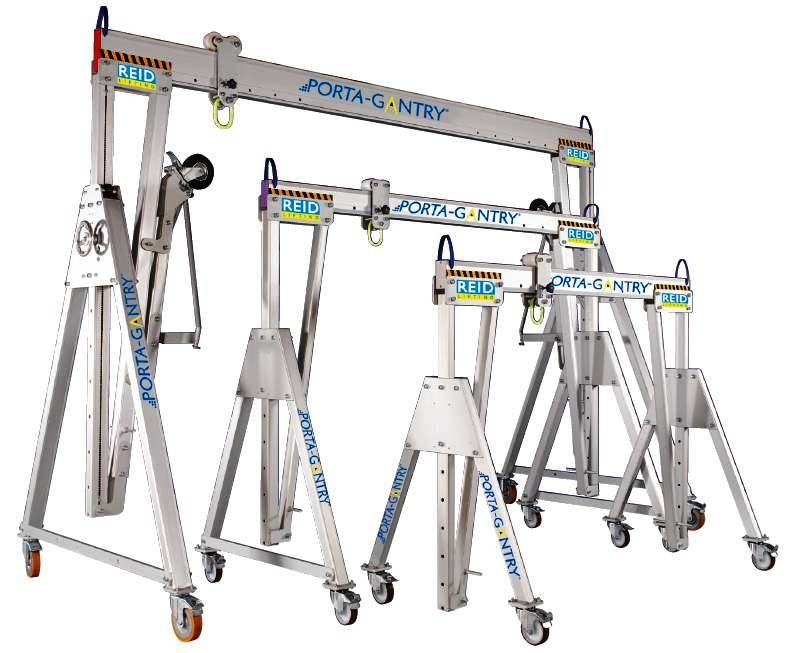 We are suppliers of Reid Liftings Porta-Gantry lightweight aluminium portable gantry A frame lifting systems. These units come in SWL/WLL ratings of 500kg to 5000kg and can be used with manual or electric hoists.  They can also be customised (to a certain extent) for enclosed areas. All models can be assembled/disassembled quickly and easily with few tools and the smaller models can be easily assembled by one person.
View the Reid Porta-Gantry brochure here
Watch a short presentation on the Porta-Gantry here
Call or email for more information.
Tel: +353 (0)1 247 9199 (this number is monitored 24 hours for service/breakdown)
Email: sales@proservecranes.com