Electric Hoists
Proserve Cranes supply and install an extensive range of electric hoists to suit all applications
We can supply hoists from Yale, Kito, Lodestar, Street, Demag, SWF etc. Hoists can be supplied with various operating voltages and numerous trolley and connection options to suit a customers requirements.
Chain hoists and wire hoists are available with lifting capacities from 125kg up to 150 tonnes. Push travel and electric drive options are available.
All hoists can be supplied with low voltage push button pendants or remote control systems designed for either indoor or outdoor use.
Hoists purchased through us will be entered into our Online Equipment Database to ensure you are notified when inspections become due.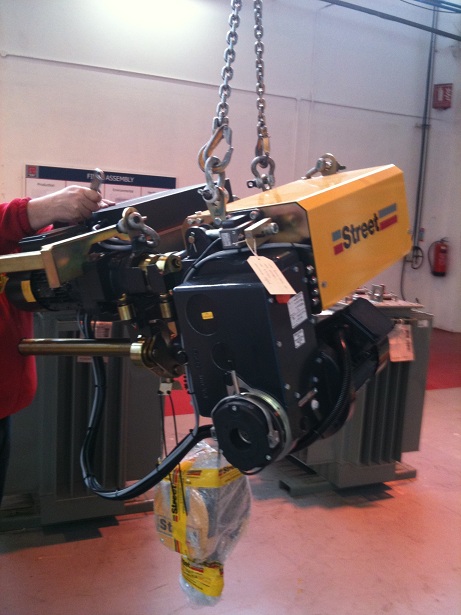 We also carry a range of used equipment which normally includes a selection of electric chain hoists.
Tel: +353 (0)1 247 9199 (this number is monitored 24 hours for service/breakdown)
Email: sales@proservecranes.com